Cheese on toast with a twist. Cheese on Toast With a Twist Recipe - Nigel Slater. This is cheese on toast topped with fresh tomatoes and caramelised onions. Toast your bread on one side, then place the cheese (again, however much you like) and place under the grill until melted.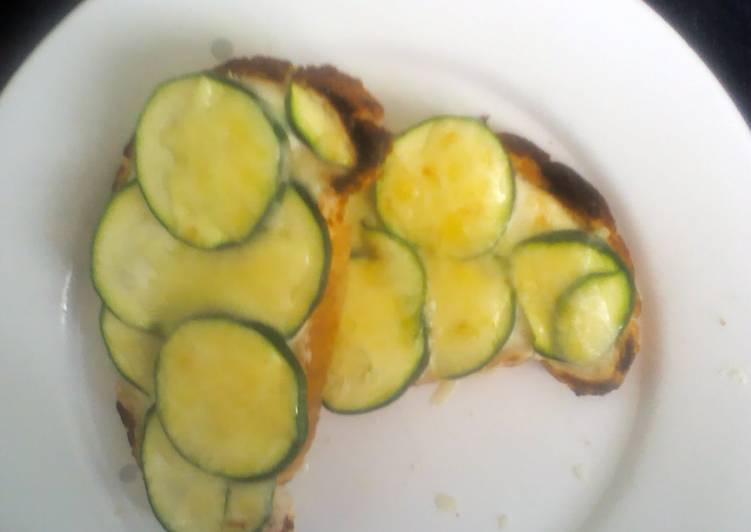 You can use slices of regular white bread, or try alternatives like sourdough, ciabatta, or rye to experiment with flavors and textures. I have Cheese on Toast with a twist of Heinz fiery chilli, tastes a little like pizza. Toast a usual, put a little before you place the cheese on to grill. You can have Cheese on toast with a twist using 4 ingredients and 4 steps. Here is how you cook that.
Ingredients of Cheese on toast with a twist
It's 2 slice of Bread.
It's 1 of Sweet Chilli Soft Cheese.
You need 1/2 medium of Courgette.
You need 1 of Grated cheese.
You need mexican cheese with chilli and pepper. Also, a few splashes of lea and perrins. Cheese on toast can be exciting! A lovely twist on this is to use grated mature cheddar, finely chopped onion, a little chopped ham, some mayo and a touch of mustard to bind together.
Cheese on toast with a twist step by step
Preheat grill to high, and thinly slice enough courgette to cover 2 slices of bread..
Put bread under grill and toast until both sides are golden..
Spread a layer of soft cheese of both slices of toast. I used sweet chilli, but you can experiment and use different flavours. Arrange the slices of courgette over the toast and top with grated cheese. Put back under grill until cheese is melted..
Serve hot.
Dishoom share their Kejriwal recipe: an Indian twist on cheese on toast, with runny fried eggs and chilli that's perfect for weekend brunch. Scrumptious chilli cheese toasts are so versatile that they can double up as a snack or appetizer for your next party! They taste SO WONDERFUL with a hot cuppa. I have eaten them so many times because personally I don't like an overdose of cheese which is typical of chilli cheese toasts but the. Wikipedia describes cheese on toast as "a snack made by placing cheese on slices of bread and melting the cheese under a grill".