Beef Ramen Noodle Stir Fry. Fast, easy and budget-friendly using ramen noodles and ground beef for an amazing, saucy stir fry the whole family will love! You have no idea how much I love a good stir fry. It's always so quick to whip up, and you can essentially use up anything and everything in your fridge - making it cheap and.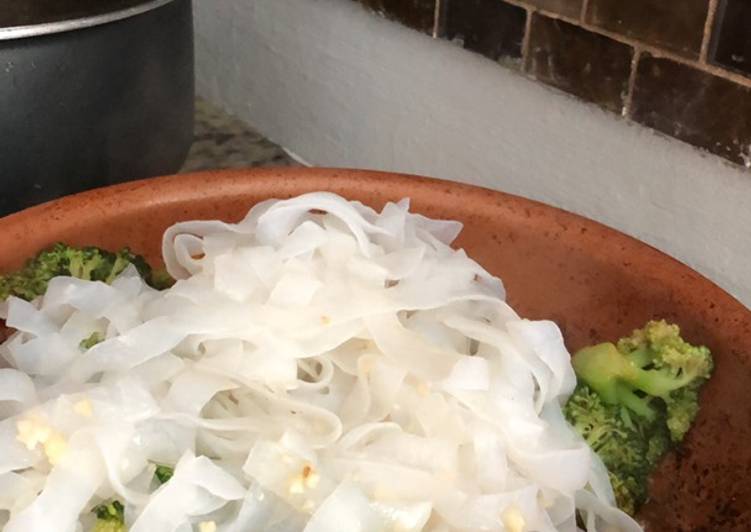 This healthy ramen noodles recipe is made with garlic, broccoli, soy sauce and more! While this Korean Beef Noodle Stir Fry isn't a traditional Korean dish, it has some of my favorite Korean flavors from my childhood. Plus, there are ramen noodles involved. You can have Beef Ramen Noodle Stir Fry using 12 ingredients and 4 steps. Here is how you cook that.
Ingredients of Beef Ramen Noodle Stir Fry
Prepare of Soy sauce.
Prepare of Ramen Noodles Gluten Free.
It's of Ground beef.
It's of Broccoli.
Prepare of Orange pepper.
It's of Onion.
It's of Sugar.
You need of Honey.
You need of Garlic.
Prepare of Salt.
You need of Pepper.
It's of Red pepper flakes.
If you're weary of the idea of ramen, don't worry, we're just using the noodles, and not the packets of. Ramen=your new favorite stir fry noodles. Stir-fry combines tender strips of chicken with vegetables and popular ramen noodles. This version has more veggies and flavor.
Beef Ramen Noodle Stir Fry instructions
Mix the vegetables in a pan with olive oil over medium heat. Remove from pan once cooked..
Add ground beef and stir until fully cooked, then add the vegetables and stir..
Cook ramen noodles on the side for two minutes. (Microwave or in a pot with water) and then add on top of the beef with vegetables.
Mix soy sauce, minced garlic, lemon, touch of sugar, and a touch of honey in a bowl and add mixture on top of noodles. Add a little bit of extra soy sauce if needed...
Ramen Noodle Stir Fry with Chicken & Vegetables Haiku: "Wow this was awesome! Now available: Chicken Vegetable Ramen Noodles! ASIAN BEEF RAMEN NOODLES recipe - spin on a reader favourite! This beef noodle stir fry is MUCH cheaper than going out (you can probably feed your entire family Stir-fry until just browned, remove steak from skillet and set aside. Add remaining oil to the same I actually love using the gf brown rice ramen from Costco in this recipe.